Research
My research interests are broad and varied, I am most passionate about the nexus of climate and the cryosphere, particularly relating to water resources. I am most interested in collecting quality observational data to better inform and validate geodetic data to examine large-scale glacier change, and to use direct observations and remote sensing to calibrate and validate local- to regional- scale physical models of glacier evolution. These topics are outlined here:
Glaciological and geodetic mass balance

Relevant publications:
Ice dynamics modeling at local and regional scales
Pelto et al. (2020) Bias-corrected estimates of glacier thickness in the Columbia River Basin, Canada.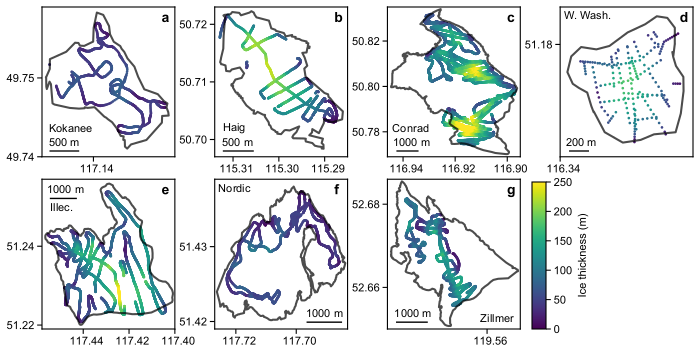 Relevant publications: Pelto et al., 2020.
Mass balance gradients from ice flux
Currently in review in the Journal of Geophysical Research
Current Projects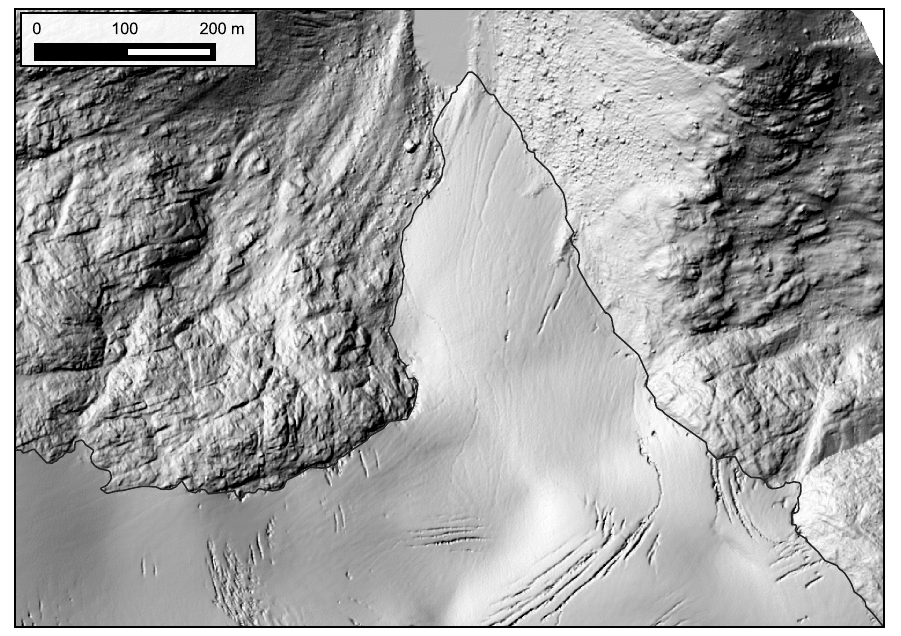 Past Projects
Grants
Panorama: The upper portion of the valley tongue of Conrad Glacier in 2018.